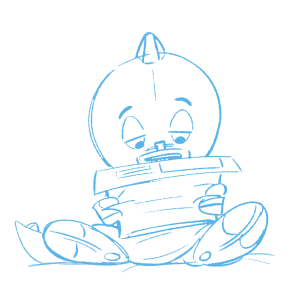 storyartist.de is run by:.                    
tobitoon
Brehmstrasse 24
81543 München
Germany
Contact   
Tobias Schwarz
fax: +49 (0)89 – 623038-13
tel: +49 (0)89 – 623038-10
tobitoon(at.)yahoo.com
Unless otherwise stated, all cartoons, graphics, text and images © Tobias Schwarz 2000-2015
Information in accordance with § 5 TMG
Responsible for the content pursuant to § 6 MDStV:
Tobias Schwarz VAT-ID pursuant to §27a Umsatzsteuergesetz: DE260643862. German Copyright Board/Council IP Member Nr.1906777.
Base theme by GraphPaperPress. Powered by Word Press. Design Tobias Schwarz
Disclaimer
1. Content The author reserves the right not to be responsible for the topicality, correctness, completeness or quality of the information provided. Liability claims regarding damage caused by the use of any information provided, including any kind of information which is incomplete or incorrect,will therefore be rejected. All offers are not-binding and without obligation. Parts of the pages or the complete publication including all offers and information might be extended, changed or partly or completely deleted by the author without previous and/or separate announcement.
As a service provider we are responsible according to § 7 ​​paragraph 1 of TMG for own contents on these pages under the general laws. According to §§ 8 to 10 TMG we are not obliged as a service provider to monitor transmitted or stored foreign information or to investigate circumstances that indicate illegal activity. Obligations to remove or block the use of information under the general laws remain unaffected. However, a relevant liability is only possible from the date of knowledge of a specific infringement. Upon notification of such violations, we will remove the content immediately.
2. Referrals and links The author is not responsible for any contents linked or referred to from his pages – unless he has full knowledge of illegal contents and would be able to prevent the visitors of his site from viewing those pages. If any damage occurs by the use of information presented there, only the author of the respective pages might be liable, not the one who has linked to these pages. A permanent control of the linked pages is unreasonable without concrete evidence of a violation. Upon notification of violations, we will remove such links immediately. Furthermore the author is not liable for any postings or messages published by users of discussion boards, guest-books or mailing-lists provided on his page.
3. Copyright The author intended not to use any copyrighted material for the publication or, if not possible, to indicate the copyright of the respective object. The copyright for any material created by the author is reserved and subject to German copyright law. Any duplication or use of objects such as images, frame-sets, diagrams, sounds or texts in other electronic or printed publications is not permitted without the author's written agreement. As far as content not created by the website operator, the copyrights of the respective third parties apply to those publications.
4. Privacy policy The privacy of our visitors to storyartist.de is important to us. At storyartist.de, we recognize that privacy of your personal information is important. Use of our website is usually possible without providing personal information. Here is information on what types of personal information we receive and collect when you use visit storyartist.de, and how we safeguard your information. We never sell your personal information to third parties.
5. Log Files As with most other websites, we collect and use the data contained in log files. The information in the log files include your IP (internet protocol) address, your ISP (internet service provider, such as AOL or Shaw Cable), the browser you used to visit our site (such as Internet Explorer or Firefox), the time you visited our site and which pages you visited throughout our site.
6. Google Analytics This website uses Google Analytics, a web analytics service provided by Google, Inc. ("Google"). Google Analytics uses "cookies", which are text files placed on your computer to help the website analyse how visitors use the site. The information generated by the cookie about your use of the website (including your IP address) will be transmitted to and stored by Google on servers in the United States . Google will use this information for the purpose of evaluating your use of the website, compiling reports on website activity for website operators and providing other services relating to website activity and internet usage. Google may also transfer this information to third parties where required to do so by law, or where such third parties process the information on Google's behalf. Google will not associate your IP address with any other data held by Google. You may refuse the use of cookies by selecting the appropriate settings on your browser, however please note that if you do this you may not be able to use the full functionality of this website. By using this website, you consent to the processing of data about you by Google in the manner and for the purposes set out above.
7. Legal validity of this disclaimer This disclaimer is to be regarded as part of the internet publication which you were referred from. If sections or individual terms of this statement are not legal or correct, the content or validity of the other parts remain uninfluenced by this fact.